Who is online?
In total there is 1 user online :: 0 Registered, 0 Hidden and 1 Guest

None

Most users ever online was 19 on Fri Jan 20, 2017 10:08 pm

Official Nova Squad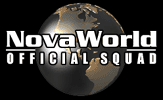 | | |
| --- | --- |
| Hello forum! | |

Author
Message
gamehax1988
Member





Posts

: 4


Join date

: 2012-09-25


Age

: 22


Location

: Brazil



Subject: Hello forum! Mon Dec 14, 2015 12:27 pm

---

Hi all!

First of all, sorry for my bad english.

My name is Luis, a.k.a gamehax1988 or Luis-S (someone should know from my maps at NovaHQ or DFBarracks). I am a old player and mapper of BHD and i am coming back to this awesome community. My gaming computer got some problems, so i was using my onboard GPU (intel hd graphics). While i was looking for old games i could enjoy playing again, i found DFBHD (I have the platinum pack box

) so I installed again. I finished the campaign and was looking for custom SP maps (and playing my own maps). So i went to DFReload, and saw some posts from Lone Wolf and Blaze. While reading some posts, i discovered new maps, skins and mods.

So here i am, looking to a old nostalgic game!

It's nice that you all still here, keeping this game and its community alive!

Blaze
Member





Posts

: 361


Join date

: 2015-01-08


Age

: 24


Location

: Directus, Republic of Ustio



Subject: Re: Hello forum! Mon Dec 14, 2015 5:33 pm

---

Wow, it's very nice to meet someone who enjoyed this old game, after all these years. Pleased to meet you, Luis. I do remember playing some of your sp maps, I liked them, your maps are good for some quick action. You are very welcome here; as of now I'm working on a new version of my mod which I strongly suggest that you download and try, it gives another reason to replay single player missions.  

Thanks to the efforts of few others who discovered my mod, now the mod itself has become bigger and better, with more content and all. What was once a personal project 10 years ago (and at the time I was just a boy at the ending of middle school), now it has become a great project with the contribution of other modders and mappers as well. So if you ever have the time to make some maps for my mod, I'd be very glad to play them and include them in the final release of the mod.

BTW, I'm from Italy. And your English's okay, Luis. North Americans have worse English, LOL.

LoneWolf
Super Admin





Posts

: 436


Join date

: 2012-07-19


Location

: Kentucky.USA



Subject: Re: Hello forum! Tue Dec 15, 2015 2:36 am

---

Glad you made it back,Luis now maybe we can get some good maps to play I'm not that good at making maps ya know. Blaze and 2dned have been busy working on the new mod and I have been busy making maps for it.Like Blaze said I enjoy playing your maps also. Welcome back bud.

tedsmelly
Super Moderator





Posts

: 83


Join date

: 2012-12-02


Location

: Qld Australia



Subject: Re: Hello forum! Fri Dec 18, 2015 7:54 am

---

Hi Luis, welcome back. The old game is still going and the biggest reason is new maps. So if you feel the urge to create a map or two, please do.

Try you hand at Co-Op mapping.

Sponsored content






Subject: Re: Hello forum!

---

| | |
| --- | --- |
| Hello forum! | |
Latest topics
» Internet


by LoneWolf Sun Mar 17, 2019 1:50 am

» Back on-line


by tedsmelly Mon Mar 04, 2019 8:05 pm

» Search for Lonewolf


by LoneWolf Wed Jan 30, 2019 10:31 pm

» M.I.A


by LoneWolf Wed Dec 12, 2018 11:01 pm

» Happy Thanksgiving


by Baldo_the_Don Sun Nov 25, 2018 10:19 am

» Playing MOH Spearhaed


by Baldo_the_Don Mon Nov 12, 2018 3:44 pm

» Some helpful links.


by LoneWolf Wed Aug 22, 2018 9:26 pm

» How time fly's


by tedsmelly Mon Jul 30, 2018 5:41 am

» Independence Day


by tedsmelly Thu Jul 05, 2018 8:05 pm

» Memorial Day


by LoneWolf Sun May 27, 2018 8:55 am