Who is online?
In total there is 1 user online :: 0 Registered, 0 Hidden and 1 Guest

None

Most users ever online was 19 on Fri Jan 20, 2017 10:08 pm

Official Nova Squad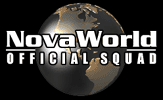 | | |
| --- | --- |
| Delta Force Operations Beta | |

Author
Message
LoneWolf
Super Admin





Posts

: 435


Join date

: 2012-07-19


Location

: Kentucky.USA



Subject: Delta Force Operations Beta Thu Mar 17, 2016 1:58 pm

---

Delta Force Operations is a Single Player Enhancement Mod (Beta2 Version)

This mod is meant to improve the game graphics and gameplay.

It includes better looking skins for vehicles, weapons, buildings, soldiers (for instance the Rangers in the second Team Sabre mission in Colombia finally get woodland camo instead of the stock 3-color desert)

It corrects most of the annoying bugs and glitches in single player maps (misplaced objects are removed, missing sounds and/or wrong voiceovers are corrected)

It adds a large array of different sounds to make each weapon sound unique (for instance the light machine guns now use three different reloading sounds like in Joint Ops).

Beta 2 now includes additional terrains, all the terrains from DF2/DFLW/DFTFD/DFX/DFX2/JO/JOE/Armored Fist 3/Comanche 4 have been converted and reworked for the DFBHD game engine. 

Future releases will address other bugs and hopefully will include more items for map mapmakers

Download Beta 2




Must be a member to do

wn-load can also down-load it here Nova-Outpost  click here.



Last edited by LoneWolf on Tue Nov 15, 2016 3:25 pm; edited 1 time in total

TrSniper
Member





Posts

: 4


Join date

: 2016-04-10


Age

: 29


Location

: The Netherlands



Subject: Re: Delta Force Operations Beta Mon May 16, 2016 1:44 pm

---

Hi Lonewolf, I have downloaded and tested this mod, but not completely so I have to check more. There is some minor issue I have found with this mod, but I don't know where to leave a comment to improve the mod so I thought this would be the good place. The good things are that the skins overall have been improved and there is a huge variety of terrains to choose from. It is cool to see some demo buildings back in this mod also. We ofcourse need more objects in the med obviously. And the one thing I noticed is, and it would be good if it could updated is that the gun sounds from my teammates and enemies is so loud that I cant hear any commands, music, soundeffects etc. Can you deliver the message to the creator so it can be updated?

Blaze
Member





Posts

: 363


Join date

: 2015-01-08


Age

: 24


Location

: Directus, Republic of Ustio



Subject: Re: Delta Force Operations Beta Mon May 16, 2016 3:28 pm

---

Hi, TrSniper, I am the creator of this mod. Thanks for the advice, I appreciate that you like the skins (I made most of them); the terrains were a joint effort by me and 2DNED.

Now, unfortunately, due to RL I have no plans of updating the mod, not ATM. I am aware that some weapons have sounds which can be improved, but IMHO I think that the stock sounds were very weak in general. Maybe the ones in my mod are too powerful, it's diffcult to get a good balance. However, in case I'll make a futute update, be sure that this is on my list.

Regarding items, I would like to add more items indeed, but I discovered a big limit. I can't create a bigger .PFF archive file; due to the many new terrains, my mod has reached the maximum size allowed. While later Novalogic games (Joint Ops for instance) allow for multiple .PFF files to be loaded, this is not the case for DFBHD, where each mod can have only a single .PFF file. So if we want more items, we must find a way to overcome such limit, or alternatively I must remove various terrains in order to gain some space.

That being said, thank you very much for playing/testing the mod, the more input I get from the users, the better.

Sponsored content






Subject: Re: Delta Force Operations Beta

---

| | |
| --- | --- |
| Delta Force Operations Beta | |
Latest topics
» Search for Lonewolf


by LoneWolf Wed Jan 30, 2019 10:31 pm

» M.I.A


by LoneWolf Wed Dec 12, 2018 11:01 pm

» Happy Thanksgiving


by Baldo_the_Don Sun Nov 25, 2018 10:19 am

» Playing MOH Spearhaed


by Baldo_the_Don Mon Nov 12, 2018 3:44 pm

» Some helpful links.


by LoneWolf Wed Aug 22, 2018 9:26 pm

» How time fly's


by tedsmelly Mon Jul 30, 2018 5:41 am

» Independence Day


by tedsmelly Thu Jul 05, 2018 8:05 pm

» Memorial Day


by LoneWolf Sun May 27, 2018 8:55 am

» Server Password


by LoneWolf Sat May 12, 2018 1:53 pm

» Just Wondering


by LoneWolf Thu May 10, 2018 7:28 pm